Student Instructors Benefits
Share your Knowledge
Many high school students today are well informed in the field of Computer Science. Our program gives instructors a way to use their computer knowledge to benefit the community
Grow as you Teach
Dive into the world of Computer Programming and Artificial Intelligence as you prepare yourself for teaching. Instructors will reinforce their knowledge on computer science as they prepare and teach for their classes.
Real-world Experience
Instructors will gain good work and teaching experience that is more than just being a volunteer. Through our program, high school students can have firsthand experience with teaching.
Make a Stipend
Aside from the work experience and new learning opportunities, instructors will also earn stipends or volunteering credits for their efforts to expand computer programming knowledge to more students.
Start teaching now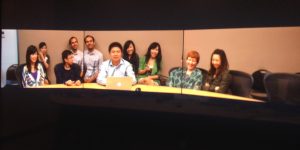 We have standardized, online training for qualified high school/college students. These training sessions will not only provide teaching materials, but also develop student instructors' teaching skills. The training sessions will ensure that new instructors are well prepared to teach.
TTK Training Week
Sign up to be a teacher!
Click here: https://forms.gle/uKUfyFdAeoWXFkcL8