Why learn coding
Importance
Artificial Intelligence is a rising force in the modern world, allowing computers to learn from experience and perform human-like tasks. This technology allows computers to accomplish specific tasks much more efficiently than people can by analyzing large amounts of data and their patterns.
Added Value
Students will learn computer programming, artificial intelligence and their applications through fun STEM projects. This experience is further enhanced by trained student instructors from the same community. Through our courses, students can learn important skills as well as have fun.
Curriculum conception
The students will start from visual programming language Scratch and gradually progress to the text-based Python. The transition from in-browser environments to desktop computing, to the more physical Raspberry Pi robotic controller, and ultimately to the more powerful AI cloud will take place smoothly, as the students gain problem solving skills and confidence in their understanding of different AI capabilities. In time, they will become more creative in their tackling of real-world problems.
The core of the courses lies in the encapsulation of artificial intelligence/machine learning technology which is professional and difficult. the operation interface and course content are redesign and integration so that the difficulty of course system built step by step and the AI knowledge is effectively transmitted.
Curriculum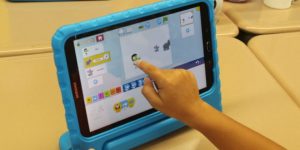 Scratch Jr is an introductory programming language that encourages creativity and expression, enabling five- to seven-year-old children to create their own interactive projects through coding. It provide young children with opportunities to design, create, and express themselves. Using Scratch Jr, children can use the programming blocks to bring their characters to life.
*Scratch Jr course duration: Session#1 -> Session#2. (16 hours per each session)
Students Stories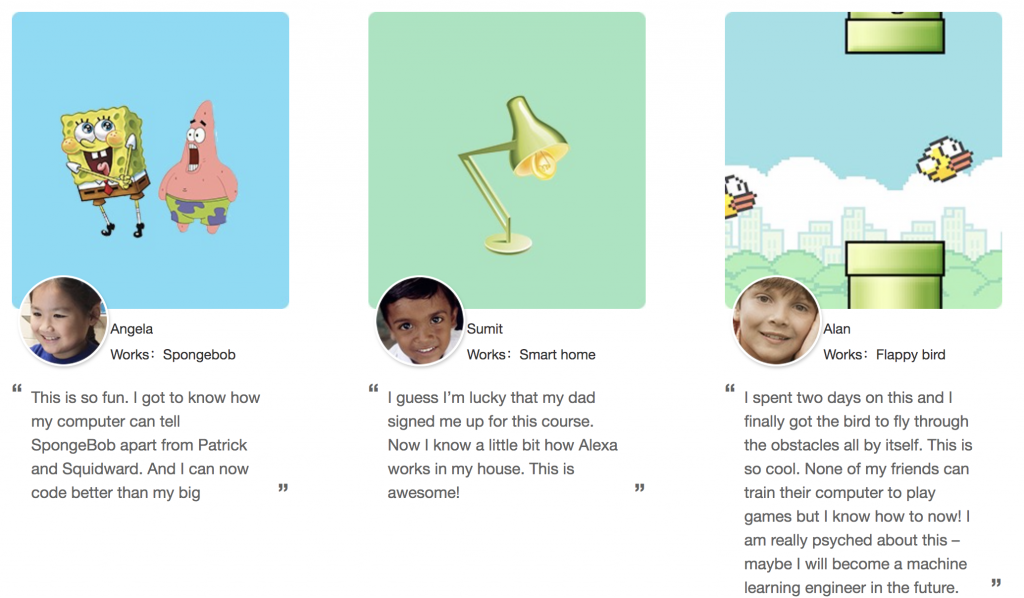 Outcomes of children learning
Sign up
Click here: https://forms.gle/RwdM4nmsbwarCz9u5